About Us
Jane Lane is 5-16 special school for pupils who have Educational Health Care Plans of special educational needs. The school is designated for pupils with moderate learning difficulties; however, the majority of pupils have additional needs, including autism, speech and language difficulties and some behavioural issues.
All pupils are taught in small classes, with a teacher and a teaching assistant. We follow the Team Teach behaviour management system, which focuses on positive behaviour management and de-escalation strategies.
Times of the School Day : 8:45am - 3:15pm
Prayer and Faith Facilities: A quiet, reflective area is available for prayer upon request. Please speak to a member of office staff on arrival.
The History of Jane Lane
The school is named after Jane Lane a local hero who help King Charles II escape from Oliver Cromwell after the Battle of Worcester in 1651. She became Lady Fisher when she married in 1663.
Jane Lane lived in Bentley Hall. She disguised Charles as a tenant farmer's son and gave him the alias of William Jackson. They travelled on 10 September via Rowley Regis, Bromsgrove, Stratford and Long Marston.
They arrived in Bristol on the 12th but were unable to find a ship to France.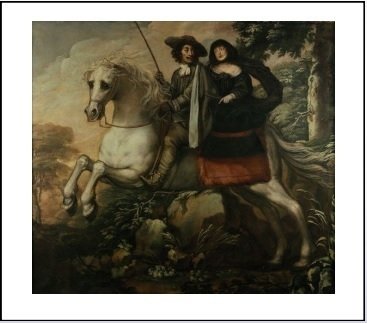 They headed towards Dorset to look for another ship. Jane returned to Bentley but fled in October when she was
suspected of helping the king escape. She was welcomed by the Court in exile in Paris when she arrived there in December 1651. The king was fond of Jane and made her a maid-in-waiting for his sister, Princess Mary in Holland.
Jane Lane returned to England following the Reformation. Charles rewarded her with many gifts and a pension of £1000 a year. Her courage in supporting the king earned her family the right to add the three lions of England to their Coat of Arms.

Bentley Hall no longer exists. Nothing remains of the place from which King Charles and Jane set out on their long journey, except a plaque erected in recent times that marks the spot, and a boulder known as "the Cairn" that is situated on the top of the hill next to the Emmanuel Church. The Bentley Cairn Restoration Group have recently created a 'points of interest' board at the site, which is linked to three Guide Books referring to 'The Monarchs Way', a 613 mile walk across country following King Charles' route from Worcester to the coast and safety.